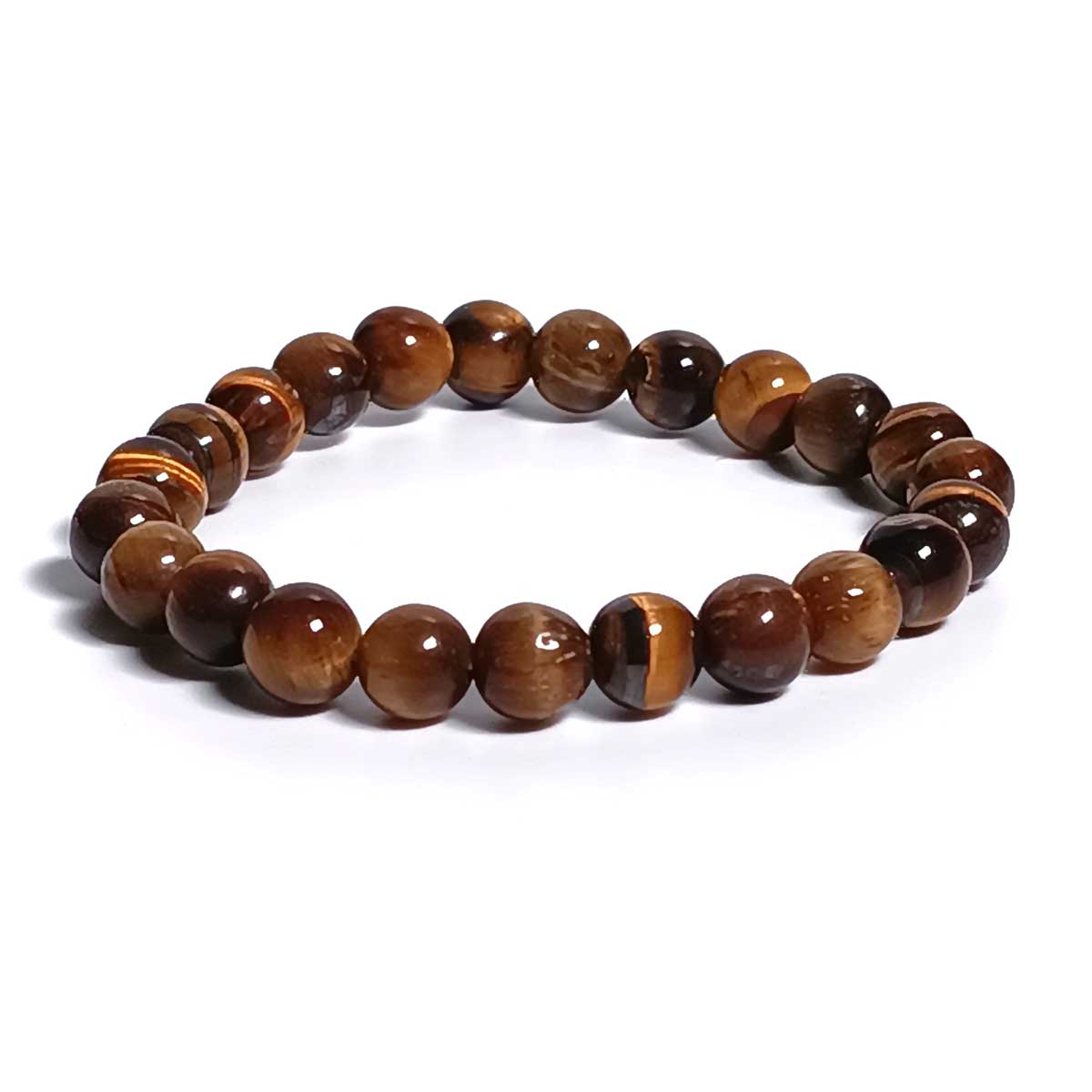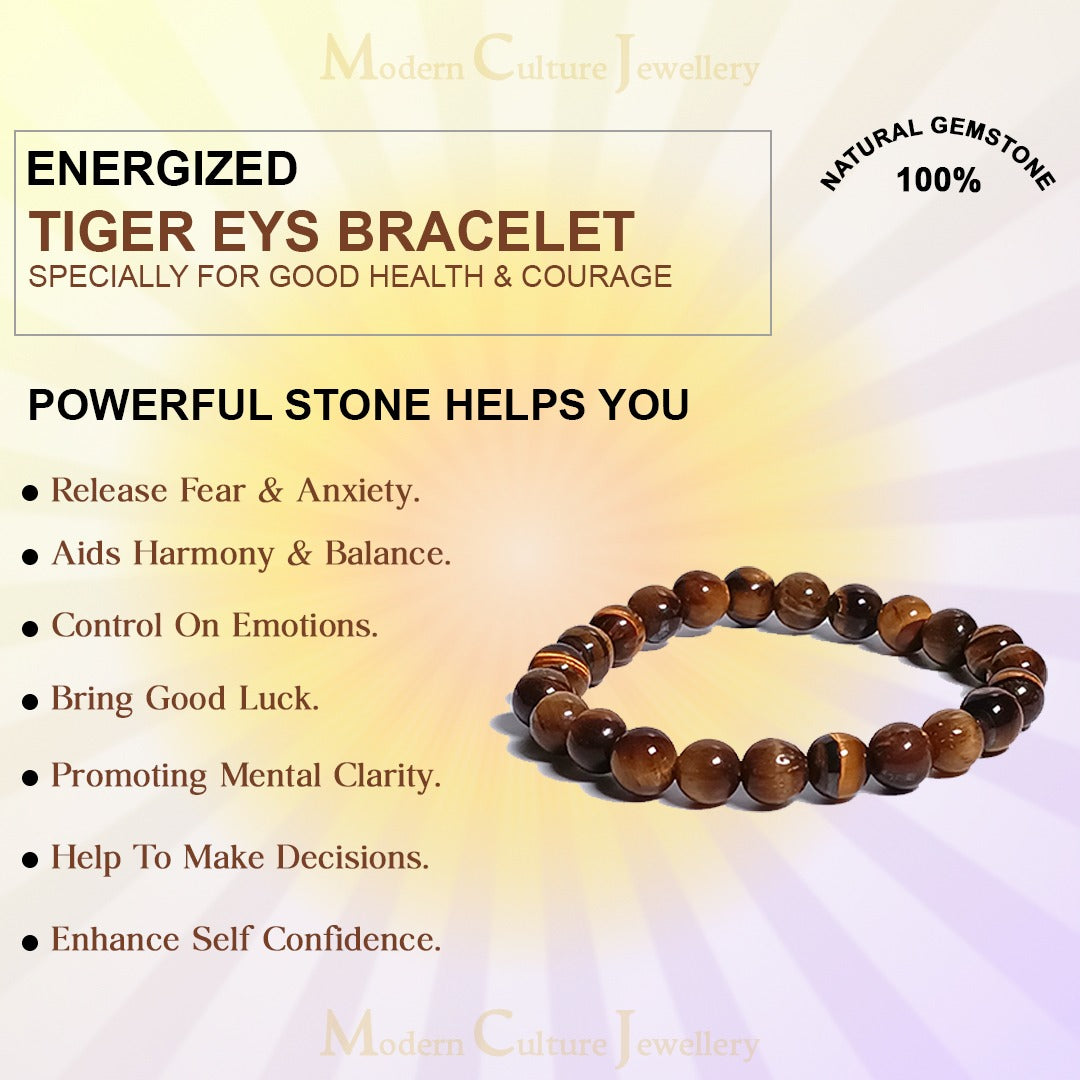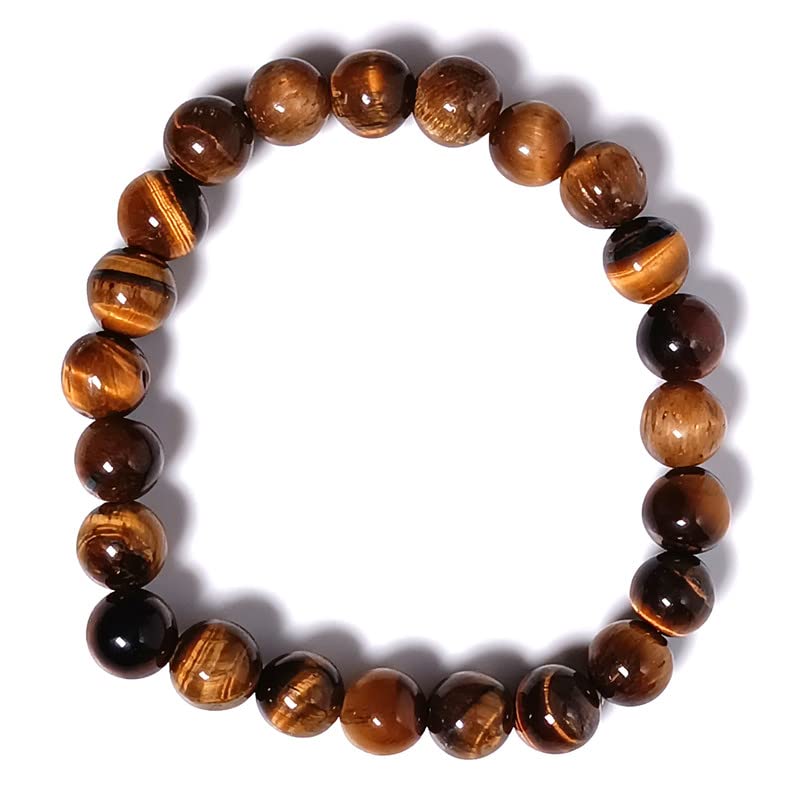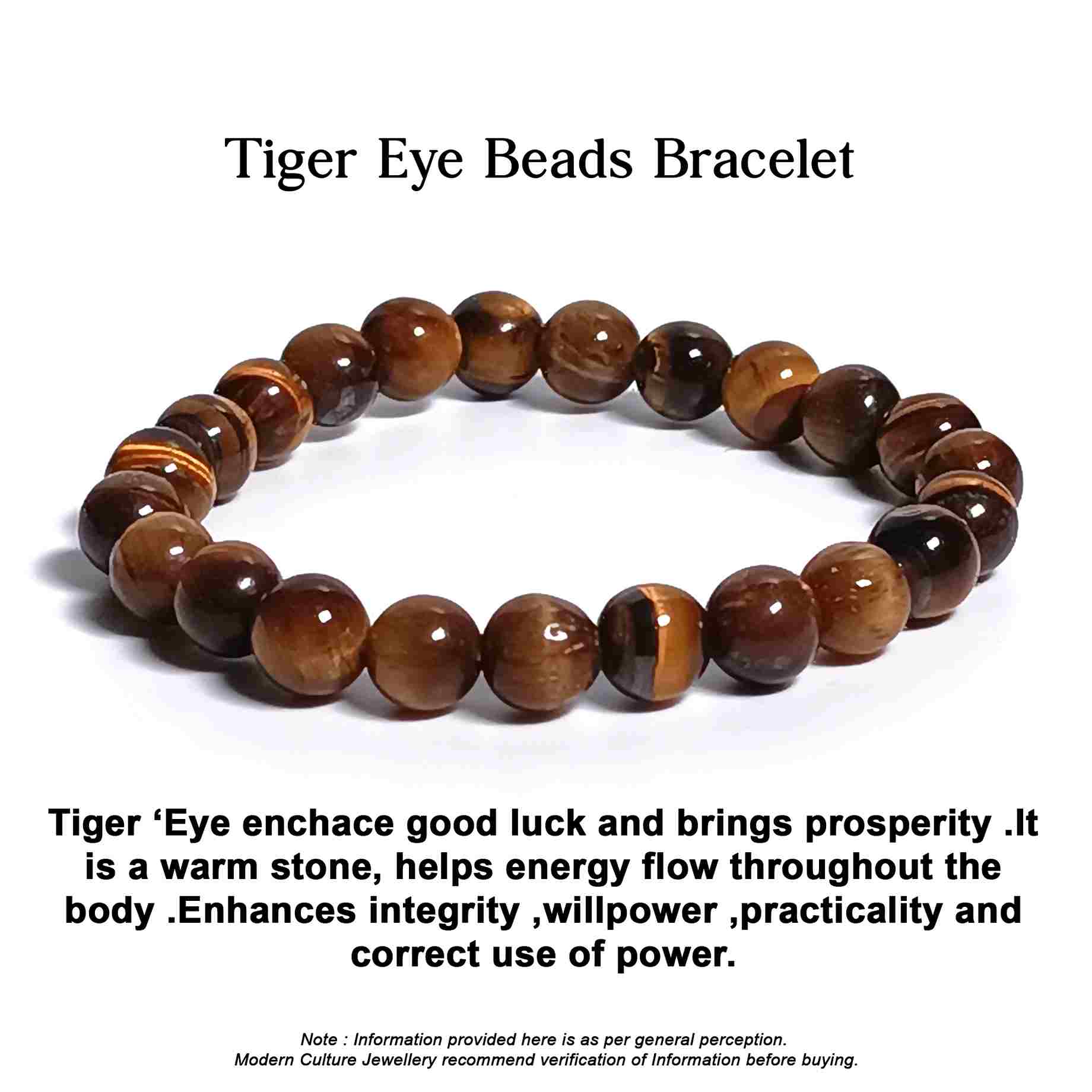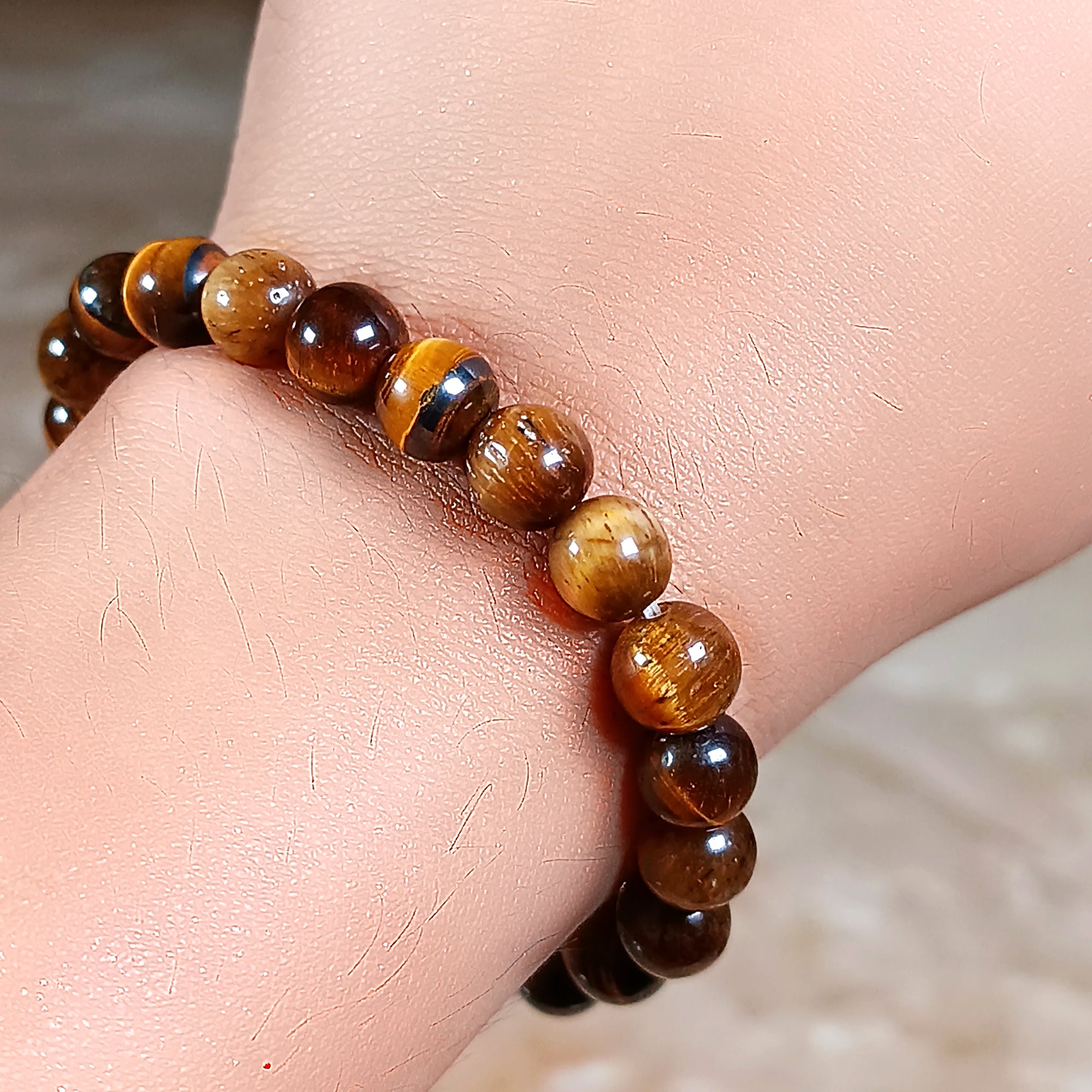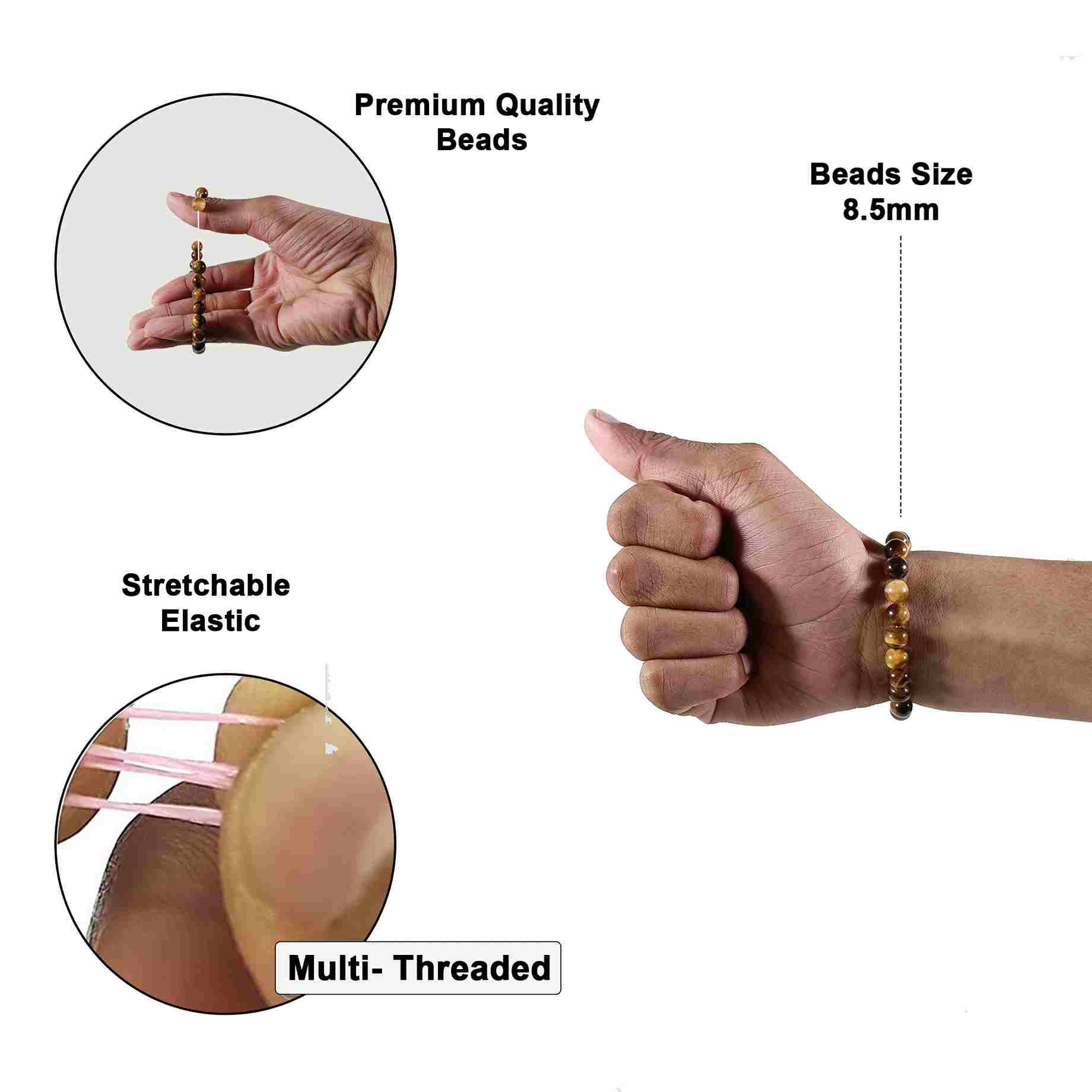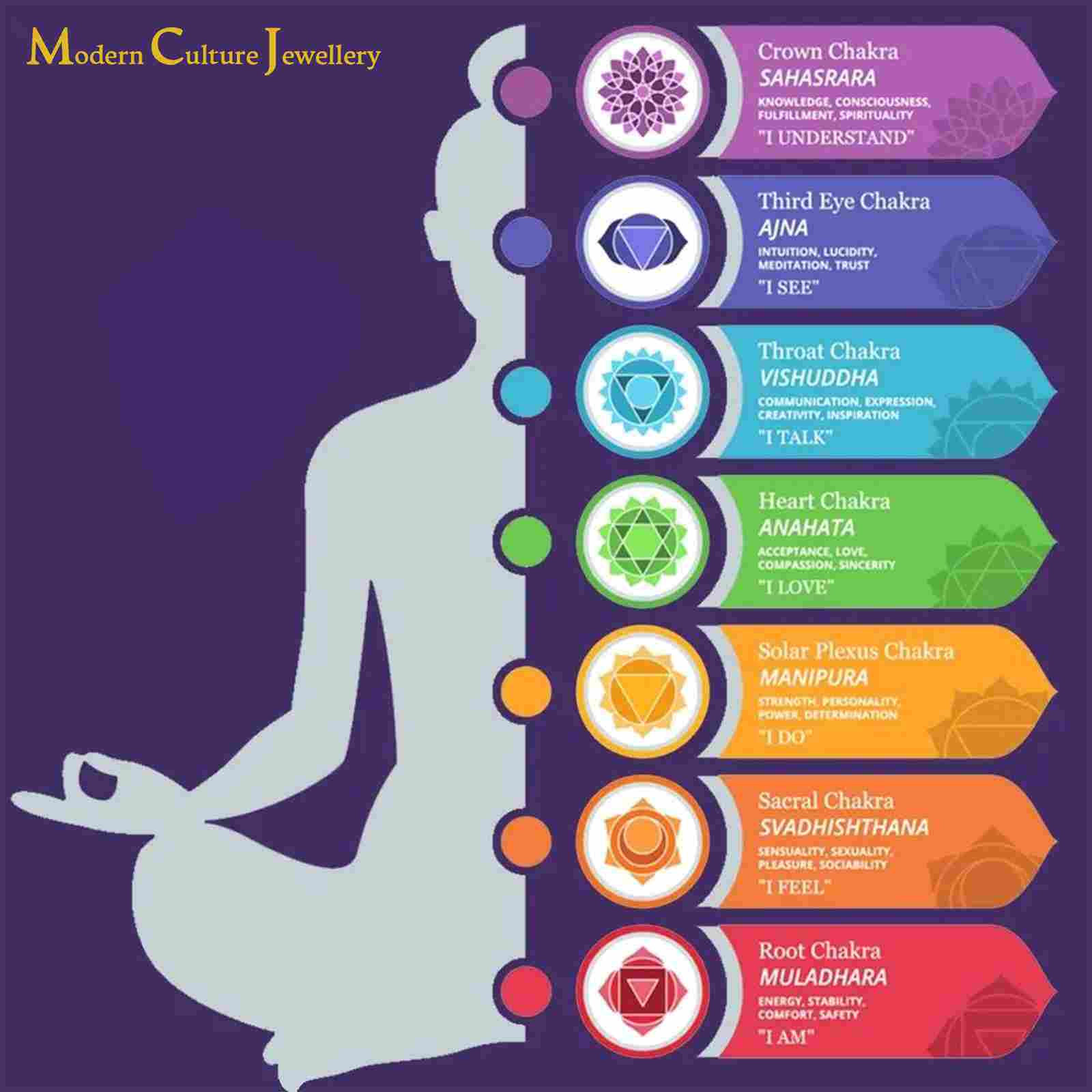 COD Available on Order Up To ₹7000*
*Customization Available On Beads Bracelet WhatsApp Now
Description
Tiger Eye Beaded Bracelet for Men / Women
Tiger Eye gemstones come in a spectrum of rich, earthy tones, from deep gold to warm brown, and even a touch of red. This natural variety in colors makes each  beads bracelet unique, just like the wearer. Imagine having a piece of Earth's splendor wrapped around your wrist!

Tiger Eye Bracelets possess healing properties. They are said to promote courage, confidence, and mental clarity. By wearing one, you may find yourself better equipped to face life's challenges.

Many individuals feel a deep spiritual connection when wearing a Tiger Eye Bracelet. It's believed that these gemstones can help balance and activate the solar plexus chakra, fostering a sense of personal power and self-confidence.
Here are some of the benefits associated with wearing a Tiger Eye Bracelet:
Increased Confidence: Tiger Eye is often linked to boosting self-confidence and courage. Wearing a Bracelet can help you feel more self-assured when facing life's challenges.

Enhanced Focus: The stone is believed to enhance concentration and mental clarity. It can help you stay focused on your goals and make well-informed decisions.

Balanced Emotions: Tiger Eye is thought to help balance emotions, reducing feelings of anxiety, fear, and self-doubt. It promotes emotional stability and resilience.

Protection: Throughout history, Tiger Eye has been seen as a protective talisman. It's believed to ward off negative energies and provide a shield of positivity.

Physical Strength: Some wearers believe that Tiger Eye Bracelets can enhance physical strength and stamina, making it a popular choice among athletes and active individuals.

Harmonized Chakras: Tiger Eye is often associated with the solar plexus chakra, which governs personal power and self-esteem. Wearing a Tiger Eye Bracelet may help balance this energy center.

Improved Relationships: By promoting self-confidence and emotional balance, Tiger Eye can positively impact your interactions with others, fostering healthier relationships.

Stress Reduction: The soothing energy of Tiger Eye is thought to reduce stress and promote relaxation. It can be especially beneficial during times of tension.

Grounding: Tiger Eye is connected to the Earth element and is believed to help you stay grounded and connected to the present moment.

Spiritual Growth: Some people use Tiger Eye as a tool for spiritual growth and self-discovery. It can assist in meditation and connecting with your inner wisdom.
Specifications
Ideal for: Men & Women.

Type: Beads Bracelet.

Color: Brown & Black.

Beads Size (MM): 8.5 mm.

Beads Count (Approx): 18-22.

Stretchable Bracelet Size: 7.25 Inches.

Stone: Tiger Eye.
Special Offer
FREE Shipping Across India!
Shipping Details
1. Orders are usually processed within 7-10 business days.
2. We offer free shipping on all products.
Disclaimer: Slight variation in Actual color, Size vs. image is possible due to the screen resolution.
Customized orders are not eligible for return.